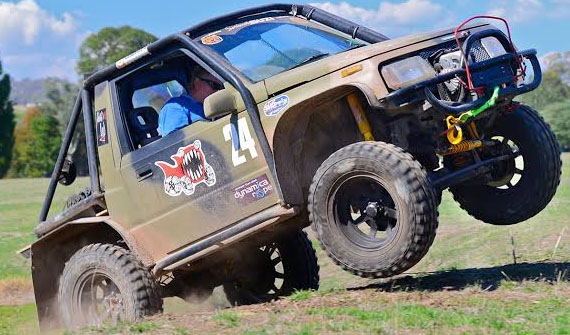 About Us
Suzuki 4WD vehicles have been around since the legendary 3cyl LJ50 of the 1970's and progressively built a reputation for build quality and reliability over the next 40 years. Recognised as a very capable off road vehicle with the advantages of overall lightweight coupled with a tough ladder chassis an advantage, when tackling Australia's extreme conditions. After a short while it soon became apparent that with some purpose built upgrades and accessories more extreme off- roading could be achieved even tough extreme winching competitions.
Seriously Suzi has been developing speciality products to enhance the overall performance of the Sierra, Vitara and Jimny vehicles, and now we can share this range of exciting performance and touring products with you. Developed over many years of practical testing and listening to our customers needs we offer these leading performance products.
WE RACE THEM, WE BUILD THEM, WE EVEN BREAK THEM, we welcome your Suzuki inquiry so talk to your expert "Suzi nutters" !